Who we are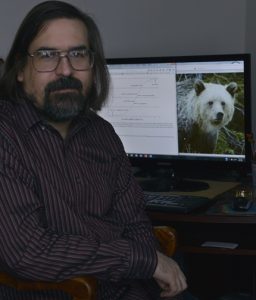 Gordon Bower, founder of Excelsior Statistics and Optimization, brings a broad background in the sciences and twenty years of practical experience to his consulting work: click to see his CV (PDF), list of recent publications, and public ORCID profile.
Born and raised in Idaho Falls, Idaho, Gordon's passion for science was ignited by frequent childhood trips to nearby Yellowstone National Park, and sustained by his professors at the University of Alaska Fairbanks, where he majored in geology and mathematics. He went on to a master's degree in statistics — "I failed the beer-drinking exam to become a geology grad student," he often jokes — and remained in Alaska for 13 more years after graduating, gaining firsthand experience at applying mathematical and statistical techniques to in both the physical and social sciences.
He processed seismic data for the Alaska Volcano Observatory; analyzed snowmelt and seawater samples at the International Arctic Research Center; was a staff research analyst for the Alaska Mental Health Board and the Advisory Board on Alcohol and Drug Abuse; studied student enrollment patterns for the University of Alaska's instutional research office; and taught college statistics courses.
After leaving Alaska he worked for the Idaho National Laboratory, supporting research efforts in nuclear energy, biofuels, and electric vehicles, before retreating to the peace and quiet of rural Montana to concentrate on establishing his own consulting business. He currently serves as chair of the Mathematical Association of America's Special Interest Group (SIGMAA) for Environmental Mathematics.
From May 2017 to June 2021 he was also the Director of Institutional Research at Flathead Valley Community College. He was active in his regional and national professional associations, PNAIRP and AIR, winning PNAIRP's Best Presentation Award in November 2018, and serving on the PNAIRP Executive Board in 2020 and 2021.
Outside of the office, he is a classical composer, violinist, and accordionist, and one of the most accomplished bridge players and teachers in the Northwest. (See his other website, TaigaBridge, for more about bridge lessons.)
Where we are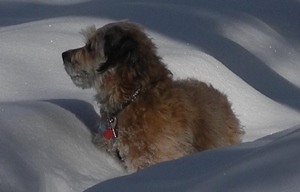 Fortine is a hamlet nestled in the forested rolling hills of Montana's Tobacco Valley, in the northwest corner of Montana, west of Glacier National Park. We are surrounded by National Forest land and are proud to be 40 miles from the nearest traffic light (at the corner of Baker Street and US93 in Whitefish.) You can get a look at our neigborhood from the steerable and zoomable Eureka webcam, 12 miles north of us.
Drop us a line if you want to meet in person at our office, and be ready to pet our receptionist, Maia.
It is an easy drive to meet you in person in Eureka, Whitefish, or Kalispell. Spokane, Missoula, and Great Falls are about half a day away.
About the name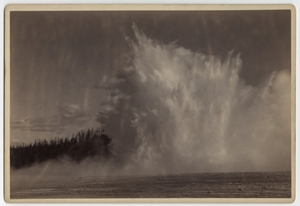 We are named after the Excelsior Geyser Crater in Yellowstone National Park. One of the great natural wonders of the 1880s, its spectacular eruptions could reach 300 feet high, make the ground shudder so violently people lost their footing, and make the adjacent Firehole River run too hot to wade across. Park superintendent Philetus Norris found its eruptions "so measurably excelling any other geyser, ancient or modern, known to history, that I find but one name fitting, and herein christen it the 'Excelsior' until scientists, if able, shall invent a more appropriate one."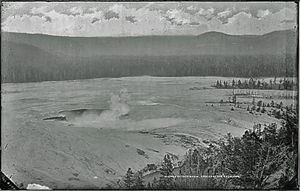 Gordon has spent decades studying and admiring Yellowstone's geysers, and hopes one day to see Excelsior again active.
It's just a happy coincidence that embedded in our name you can find E(X), the symbol for the expected value of a random variable, and Excel, a spreadsheet program sometimes used for data analysis, which you may have run across before.
It's also a happy coincidence that Excelsior was a popular name for mining claims in the 19th century, in Montana and elsewhere. Excelsior Avenue in Butte, MT, is named after one such mine.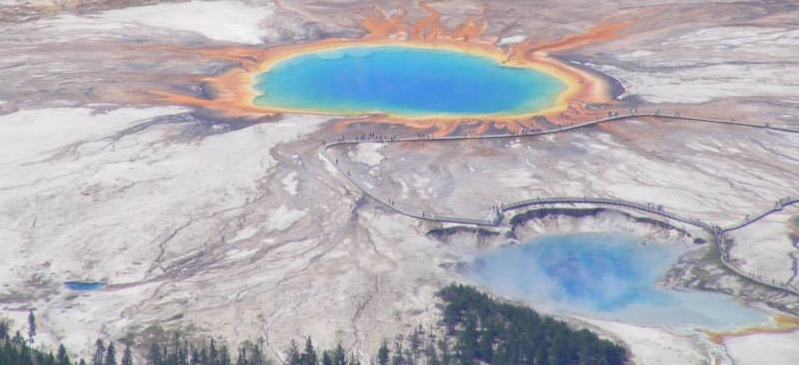 This page last edited 13.01.22